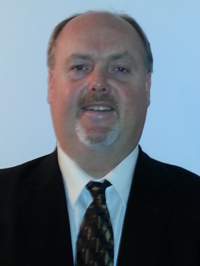 E-mail: kyle@almabatement.com | Phone: 610-301-5189 | Kyle's resumé
During the summers thru high school I was a laborer for a local General Contractor in which I acquired a background in new home construction. On the weekends I worked for a local rafting company where I was the supervisor of a small crew that handled the upper river boat trips. After graduating from Jim Thorpe Senior High School in 1986, I enrolled to Wilkes College.  During my tenure at Wilkes it became Wilkes University from which I graduated from in 1991 with a B.S. in Business Administration.  I started my asbestos career during the summer months of college. After college I was an Asst. Store Manager for the FW Woolworth Co. in Bernardsville, NJ. After two years I was promoted to Store Manager and given my own store in North Brunswick, NJ.
When F.W. Woolworth started its decline I moved on to be a Store Manager of a Dollar Express in Springfield, NJ.  In 1996 I returned to Pennsylvania and the environmental field. My experience in the asbestos field ranges from supervising/managing small projects of $500.00 up to large projects of $1.5 million in the private and public sectors, for general contractors, School Districts, as well as various Federal, State, and Local government agencies. I have experience with lead paint removal, encapsulation, and clean up in various levels ranging from $500 up to $500,000. Lead projects I have been involved with have included: HUD, Historical revitalization, private, and government projects. I also have experience in Mold remediation with projects ranging from $500 up to $100,000. Mold projects range from private households to schools. I have over twenty years of experience in the environmental/construction industry.
Over the years I have served in a number of increasing capacities: laborer, Asbestos/Lead Worker, Asbestos/Lead Site Supervisor, Project Manager/Superintendent, Operations Manager, the company Health and Safety Officer, and now Business Partner. I have been responsible for a multitude of business operations including but not limited to, scheduling, staffing, engineering and construction activities, negotiations, general interfacing with clients and regulatory agencies, all paperwork on a job specific basis, requisition of supplies, scheduling maintenance and upkeep of company vehicles, all warehousing responsibilities, job site specific safety inspections (prior to job start and job duration), troubleshooting, and implementation of corrective measures.